"WTWA is not a school in a common sense . I would call it a genuine Taoist home. Simple, sincere and welcoming, as it should be."
Ivan's Story
WTWA is not an academy or a school in a common sense of these words. Neither it is a religious temple or a monastery. If I had to describe the place, it would be the most appropriate to call it a genuine taoist home. Simple, sincere and welcoming, as it should be.
Being the first "student" of this year, I arrived when it was still cold day and night. We had to bring buckets of water from a nearby well, since the water pump didn't worked in that temperature. As well as the most of the electronics - batteries died instantly because of the cold. And having no glass in the window, inside the room was as cold as outside. It was exactly what I needed at that time to fully switch from a usual routine to into "here and now".
Three weeks later, bathing in a warm spring sunlight, it feels like I've spent here at least a lifetime. During this time my path crossed with paths of really nice, interesting and simply cool people. And even though we may not be at the same physical place, I hope we will stay connected.
During this time I've learnt a lot about the world, about the people and about myself. And I've also unlearnt a lot: about myself, about the people and about the world. It is a great transformative experience and I feel that it is only small part of the path to go, that the changes, and the cultivation, will continue even after I leave this place.
I am not writing anything about Master Gu, because anything I could write here would not be a real Master Gu, one simply can not describe a taoist with words. Watch George's video, read the website, the blog. Or just come and talk in person, it would be the best. And then decide by yourself.
"My time with Master Gu was one of the most enriching experiences of my life"
Ryan's Story
Wudang mountain is a genuinely special place.
I initially came here just to spend some time away from modern life, to have more time for reading, and to maybe learn some new ideas for cultivating a healthier body & mind.
After 2 months I left with my horizons truly broadened, friends made for life, and, completely unexpectedly, my lower back rid of the injury that had plagued me for 15 years. I left with new tools for living a better life, a new sense of energy, more discipline, more clarity and more freedom.
Without wanting to sound too cliche, my time in Wudang and with Master Gu was one of the most enriching experiences of my life. I look forward to coming back.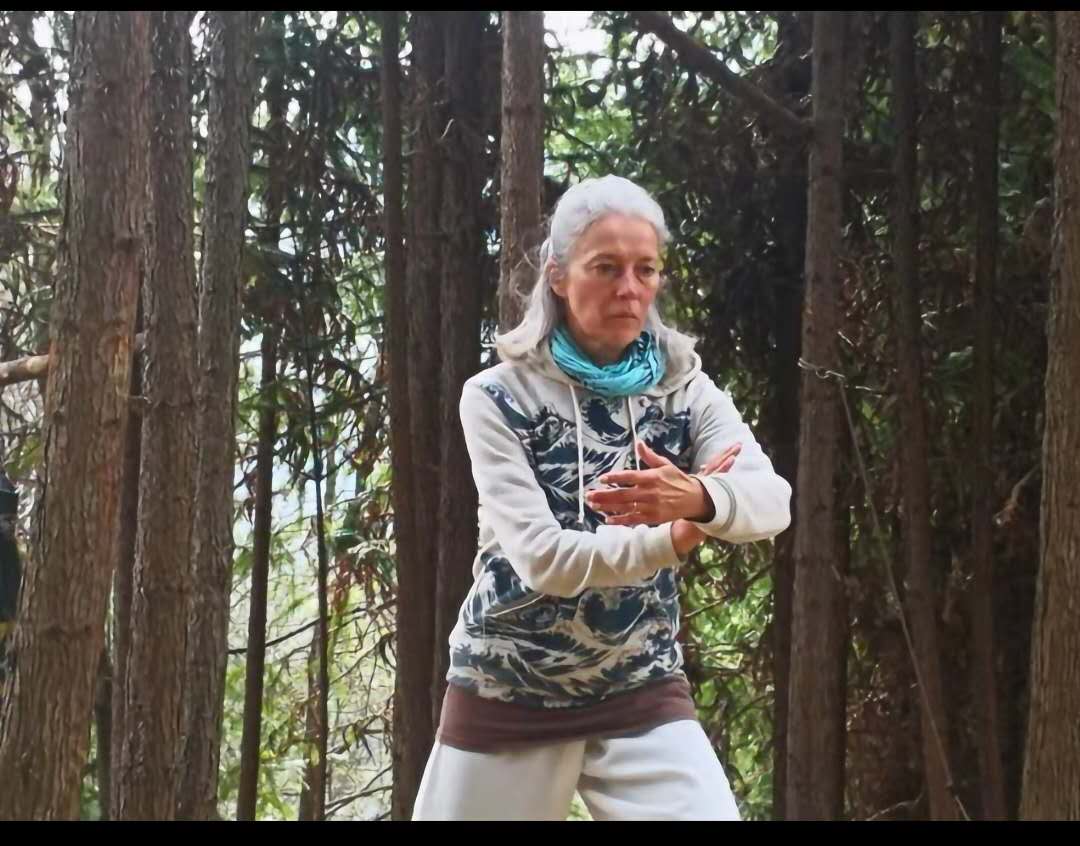 "For a serious tai chi and qi gong student WTWA is a place I cannot recommend highly enough"
Sasa's Story
My stay at WTWA was originally meant as part of a recovery after a serious operation. I wasn't sure how much I would be able to participate in the daily life of the centre.
To my surprise, under gentle guidance of Master Gu, I was able to join in tai chi and qigong practice, enjoy the amazing nature which surrounds the centre and visit the temples of the Wudang mountain. I spent time with the other students, supportive and broadminded people, who made my time at the centre very special.
The setting of the centre is in a spectacular valley with views of the mountains, surrounded by forest and tea plantations; there are wildflowers to be enjoyed, as well as many varieties of birds and other animals, making it an ideal place for nature lovers. I walked daily, observing the nature coming to life in the spring sunshine; every day offered a surprise, another flower opening up, a grouse crossing the footpath or a deer barking in the woods.
For a serious taichi and qigong student with more time on their hands WTWA is a place I cannot recommend highly enough. Taoist culture is taught here alongside physical practice and the nearby Taoist sites can't be described in mere words – they need to be experienced.
To sum up my time at Wudangshan I have to say without exaggeration that this was one of the most rewarding experiences of my life.
"I can recommend a stay at WTWA – it will certainly effect the rest of your life"
Klas's and Siv's story
Our month in Wudang Academy was a great chance to take a pause in my existing life. An opportunity to reflect and to think about where you are.
What is really important?
An opportunity to start a new direction or just to adjust a bit with help of the tools that you taught.
Examples are Meditation, Tai Chi Chuan or different healthy Qi Gong practices and not to forget Taoism thinking.
Not to forget healthy tea and interesting people. The students were a mix of nationalities, age and length of stay. A very friendly crowd that inspired good times in between studies and practices. Some of the students as well as Master Gu often played different musical instruments which gave a very nice backdrop to the views and practice.
Since I have practiced Shaolin KungFu, QiGong and Tai Chi Chuan (Yang, Chen and Sun) for a few years I can vouch for the high quality of the Wudang Tai Chi Chuan and the instructors. I also appreciated that practice and goals were catered to individuals.
I can recommend a stay at WTWA – it will certainly effect the rest of your life.
BR/ Klas Bertilsson from Sweden.
iF YOU too ARE INTERESTED IN studying at WTWA, CLICK BELOW TO LEARN MORE